Employee Handbooks are Critical – No Matter what Industry!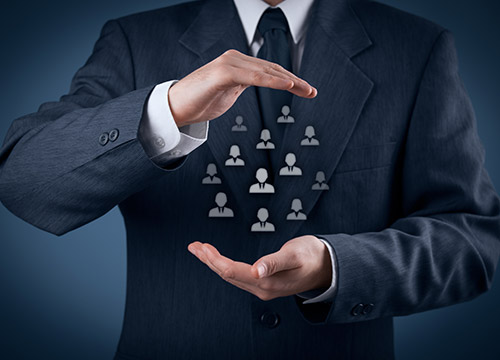 Employee handbooks should serve a purpose: to protect employers and their employees and explain each party's mutual responsibilities. They shouldn't be sitting on a desk or out of-the-way shelves collecting dust. More importantly, they need to be distributed to employees (yes, many employers forget to do this). And, they need to be updated from time to time.
If you're running a business, regardless of the industry or employee size, every employee should receive and sign a copy of your handbook, know how to access it and be familiar with the policies it contains. Restaurant and entertainment business owners as a whole tend to overlook employee handbooks in my experience though the concepts discussed apply to all employers.
While the culture in bars, restaurants, and clubs can be more fun, more relaxed and sometimes even be revealing in nature – in terms of clothing – I have seen a few legal issues arise because owners and employees dropped their guards in following the rules.
If you don't have an employee handbook or it hasn't been updated in a few years, you could be putting yourself at risk for a potential lawsuit. How do you handle shortages in the cash drawer and 'comps' given to patrons or even employees? Do you have loss-prevention measures in place? Are employees aware of office protocol regarding personal relationships between supervisors and subordinates or other employees in general? Are the potential consequences clearly spelled out in instances where trade secrets are taken to outside businesses or competitors? What about social media? Social media on the job and people's religion and sexual orientation have recently caused quite a stir in the court system when it comes to employer-employee rights.
Creating an employee handbook is time consuming, but not difficult: there are many templates and tips on the Internet. They typically cover conflicts of interest, discrimination, compensation, work schedules, safety, technology usages, and leave policies. However, as a general rule, templates you may find online will not be properly tailored to your business.
That's where a law firm comes in, because you will want to customize your handbook to match your 'less than traditional' workplace. For example, if you want employees to dress a certain way, then you should specify that in the handbook and make employees aware of where to look in the handbook if they have any questions regarding acceptable attire. If you want to allow employees to give free items to 'regulars' at your business, you can use your handbook to create policies that simultaneously limit losses, which can add up quickly when your main product is given away for free.
Many employers in the industry think that they won't have issues or that they're not covered by employment laws that affect bigger companies. Lest you think that the old '15 employee rule' means you don't have to deal with employment claims (the level of employees hired before the Equal Employment Opportunity Commission has jurisdiction over your company), remember that Texas DOES allow for employee lawsuits for termination relating to unlawful acts, discrimination, and certain other claims REGARDLESS of the employer's size. A properly drafted handbook not only removes uncertainty, it helps protect against claims, especially if you abide by its policies.
Seeking legal advice on how to create an employee handbook can help you in the long run against potentially expensive lawsuits. However, the most useful handbook is one that's regularly used to train and re-train employees.
If you need legal advice, schedule a meeting with Tiwari + Bell PLLC through our website or by calling (210) 417-4167