Top 5 Things You Shouldn't Overlook When Starting a Franchise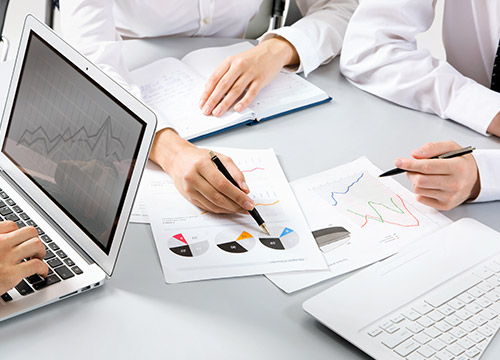 Franchised businesses dominate the local service economy, offering everything from food and beverage service, tax return preparation, plumbing, lawn care, and even babysitting.
The appeal is easy to see: the best franchises offer instant credibility, training, and operating procedures. In exchange, you pay the franchisor an initial fee and an ongoing "royalty." Many also charge fees for marketing and classes.
By law, all franchisors must offer you a franchise disclosure document or offering circular. These documents contain valuable information on the franchisor's financial strength, experience, and existing franchisees. But very few franchisors provide details on potential revenue, and some won't share their franchise agreement until after the franchise fee is paid. So what should you consider when evaluating a potential franchise?
First, is it really a franchise? If the documents you receive refer to a "distributorship," "licensing" or other terms, it probably isn't a true "franchise" and should be scrutinized.
Know Your Market: You may know your market better than the franchisor, or in other instances, the franchisor's interest in royalties might exceed its interest in whether the business model is truly right for the market. In some cases, what works in Houston doesn't exactly translate to success in San Antonio. I recently had a client ask me to review a pretzel franchise. My first question was, "When was the last time you saw someone in San Antonio buying a pretzel – outside of a mall?" The client decided to give the idea some more thought…
Budget: The vast majority of franchisors will not tell you what the average franchise generates in sales or profit (nearly all will disclose expected operating costs). You should estimate your potential income by determining the amount of sales you'll need to achieve your goal. Many franchisors don't factor in start-up cost overruns or the need for additional cash during the first few months.
Along these lines, think about what the franchise actually costs. Many franchises started as successful individual locations, but evaluate what you're getting for franchise fees, royalties, marketing fees, etc. Is the brand worth what you're paying? Could you do the same business on your own?
Preparing your own budget is critical to evaluating whether franchising makes sense.
Research: Do a search online and see whether existing franchisees have lodged complaints or engaged in litigation against the franchisor. Ask questions about franchisor support. Other franchisees are often your best source of inside information (you can find a list of existing franchisees in the franchise disclosure document). While those in your immediate area are best, some may be unwilling to talk and others might have a vested interest in you obtaining a new franchise, so cast your net wide to get a thorough picture.
Hard Work: One misconception is that the franchisor will give you all tools, training and help needed for success (or that no special skills or experience are necessary). But if you've never worked on a car and never run a business, you'll obviously need to spend a lot of time learning about both before you start a franchised auto repair shop.
Franchisors basically give you a brand and product with the potential for success. From finding financing to the best location (and day to day operations), the rest is really up to you. Hard work, knowing your industry, and hiring the right experts are all critical.
Flexibility: Most franchisors are restrictive, and for good reason: the value of a franchise is being able to go from one location to another and get identical menu items or service. However, you may want a franchisor that is receptive to ideas.
For example, Subway's "Five Dollar Footlong" was a franchisee's idea that was ultimately adopted by the franchisor. San Antonio is a unique market, and we often don't follow the same trends as Dallas and Houston, so consider how receptive the franchisor is to slight variations, new ideas, and other changes. Ask the franchisor and other franchisees about allowed market modifications.
Owning a franchised business can be a good investment – if done right. Make sure you consult with a business or franchise attorney before signing a franchise commitment.
If you need legal advice, schedule a meeting with Tiwari + Bell PLLC through our website or by calling (210) 417-4167