Social Media Accounts are Business Assets Too!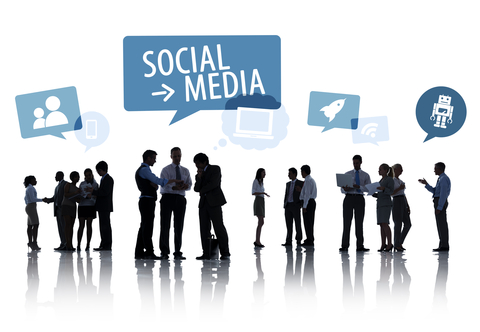 When business owners list their business assets, they might not consider including the company's Facebook page or Twitter account. Yet, in an increasingly digital world, that social media account you worked so hard to build could be considered business property in court.
While essentially marketing tools, social media accounts are akin to customer or subscriber lists and can generate revenue for a business. There are even formulas online to assess the value of an individual Facebook "like" in addition to ongoing attempts to value a page owner's network of "friends." Facebook even acknowledges business pages might be transferred and requests advance notice of ownership changes. However, until recently, local courts had not issued an opinion on whether social media accounts were "property interests" with legal value.
A Texas bankruptcy judge recently provided guidance by ruling that a gun shop owner's social media accounts belonged to the business – and not the businessman. In doing so, the court broadly interpreted Bankruptcy Code 541, which states a bankruptcy estate includes "all legal or equitable interests" of a debtor. The court reasoned that the owner's social media accounts used to promote the business – regardless of whether they were originally established through the owner's personal social media accounts or not – were the property of the bankruptcy estate.
In Texas bankruptcy case In Re CTLI, LLC – essentially a messy partnership dispute between owners Mr. Alcede and Mr. Wilson that ended up in business bankruptcy proceedings. The original owner, Mr. Alcede, claimed his businesses' social media accounts were personal property and that being required to give them up would violate his privacy rights. He also claimed his business' Facebook page was an "extension of his personality." In the bankruptcy proceedings, Mr. Wilson was attempting to assume management of the company with the court's blessing and it appears Mr. Alcede was being "difficult."
However, when the court examined what Mr. Alcede claimed as a "personal" Facebook page, it noted the page in question contained the business name and was linked to his company's website. The court further found that many posts were about guns, business inventory, and the gun shop's services. Basically, the Facebook account was a primary marketing venue to generate revenue for the business. Moreover, other gun shop employees were given login or administrative rights to post information about the business. In ordering Mr. Alcede to release control of the accounts to Mr. Wilson, the court drew a distinction between pages that are natural extensions of a person and pages that are essentially used for business promotion.
While the bankruptcy court's ruling is somewhat limited in legal effect, the analysis is instructive: social media accounts used primarily for business purposes can be business assets and should be treated accordingly, regardless of whether you started the account with your personal information.
With that in mind, business owners would be wise to take steps in further making business social media accounts separate business assets.
First, keep personal and business accounts separate and control administrative access. If you have to sell, transfer or close your company, you should be able to relinquish all business social media accounts easily.
Along these lines, consider establishing a social media account with a general email address connected to the business. Ideally, use a domain email (e.g., info@company.com ) instead of a personal email address for registration. Make sure to read the fine print when setting up accounts because some may not allow using general email addresses.
Finally, don't lose control of your social media accounts. Inventory and update the social media sites your business uses. Additionally, establish agreements with employees who manage those sites. Include restrictions on use and terms and explain these sites are the property of the business and that access to these accounts is considered an employment privilege.
If you attempt to sell your business or are looking to purchase a business, properly organized social media accounts can add value, perhaps even increasing the sales price. Or the opposite may be true, and you can negotiate accordingly.
In light of this trend, sales personnel should also be cautious about use of their personal accounts for business.
If you need legal advice, schedule a meeting with Tiwari + Bell PLLC through our website or by calling (210) 417-4167.