Doing Business for a Cause Can Attract Consumers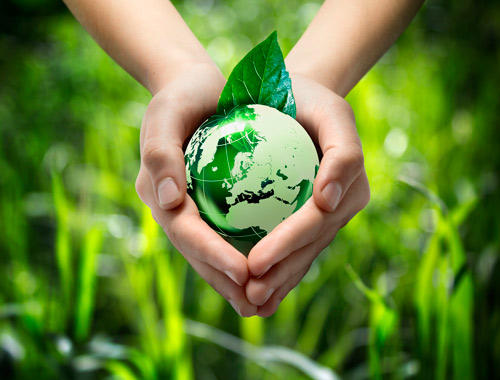 The holidays always remind us to get in the charitable mood and think of those less fortunate. Companies such as TOMS shoes, Kashi and Whole Foods are all examples of profitable businesses that also promote a social purpose.
This allows consumers to be charitable while purchasing products they want or need and helps buyers feel a sense of connection to the company. It also allows a company's founders or shareholders to support something they care about.
Statistics also show consumers are willing to pay more for products when companies are doing social or environmental good. Nielsen's 2013 corporate social responsibility survey said more than half (55%) of global respondents dig deeper into their pocketbooks to purchase products from companies who adopt a corporate policy catering to positive social or environmental impact. This is a growing trend, with consumer interest in such products increasing from 50 percent in 2012 and 45 percent in 2011.
With such strong interest in "conscious capitalism," it's no wonder that social purpose companies are on the rise. Texas recognized the concept last year and passed Texas Senate Bill 849, which took effect Sept. 1, 2013. This new Texas law authorizes a for-profit company to include a "social purpose" in its certificate of formation.
The law doesn't limit the types of social purposes that a company can adopt; instead, it broadly states that a social purpose is anything promoting a positive impact – or minimizing a negative impact – on society or the environment. For example, companies can now be created to both generate a profit and provide underserved individuals with beneficial products or services, promote economic opportunity beyond job employment, or preserve the environment. Unlike some states, Texas doesn't require that a social purpose company be overseen by an independent third party for compliance with its social purpose.
The new Texas law also authorizes directors and officers of a for-profit company to consider the company's social purpose when making business decisions and thus shields them from liability from shareholder lawsuits regarding decisions based on the social purpose. This is a departure from hundreds of years of corporate law since companies were traditionally created to generate revenue for the company's owners while protecting personal assets.
Officers and directors in a traditional corporation could thus be liable for their actions if they don't act in the interest of shareholders. In the past, this often limited organizers creating a company with a societal or environmental purpose in mind to filing a nonprofit entity, which can't generate profit for shareholders and is reliant on outside grants or donations. The social purpose corporation provides a vehicle for companies, shareholders, and consumers to build an organization that is more self-reliant and that has tremendous growth potential while effecting a positive change.
If you are considering this type of business structure, keep in mind that the requirements for formal legal registration can differ from state to state and may require legal assistance to ensure proper compliance. For instance, California has a Flexible Purpose Corporation that shields its officers. Several states have adopted Social Purpose Corporations or SPC's, and there's also the Low-profit Limited Liability Company (L3C), which is a hybrid between a nonprofit and for-profit business.
Benefit Corporations are also on the rise and are set up to promote a company's social cause. Benefit Corporations should not be confused with B Corps, which may sound similar. The nonprofit, B Lab, certifies B Corps, which agree to abide by principles of social and environmental performance but do not necessarily include the concepts in their basic organizational documents.
The advantages of including social entrepreneurship in a business plan or formation are compelling: business owners can get asset protection and something that differentiates them from competitors.
It would be wise to carefully word a social purpose policy since there is little guidance from the courts on how officers and directors should reconcile a conflict between a company's interest in profit and its social purpose. Further, business owners will need to prove they are keeping their promises.
If you need legal advice, schedule a meeting with Tiwari + Bell PLLC through our website or by calling (210) 417-4167